HaCkeD By MuhmadEmad
Long Live to peshmarga

KurDish HaCk3rS WaS Here
kurdlinux007@gmail.com
FUCK ISIS !
Every year W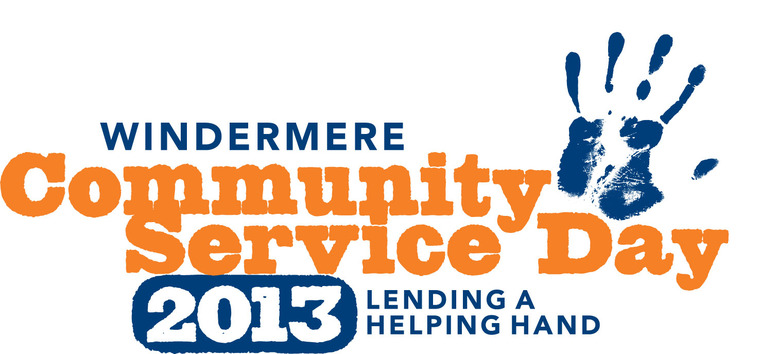 indermere closes its offices for one day to help make a positive difference in our local communities, and today my office had a great day at the Northshore Senior Center. We showed up with shovels and rakes i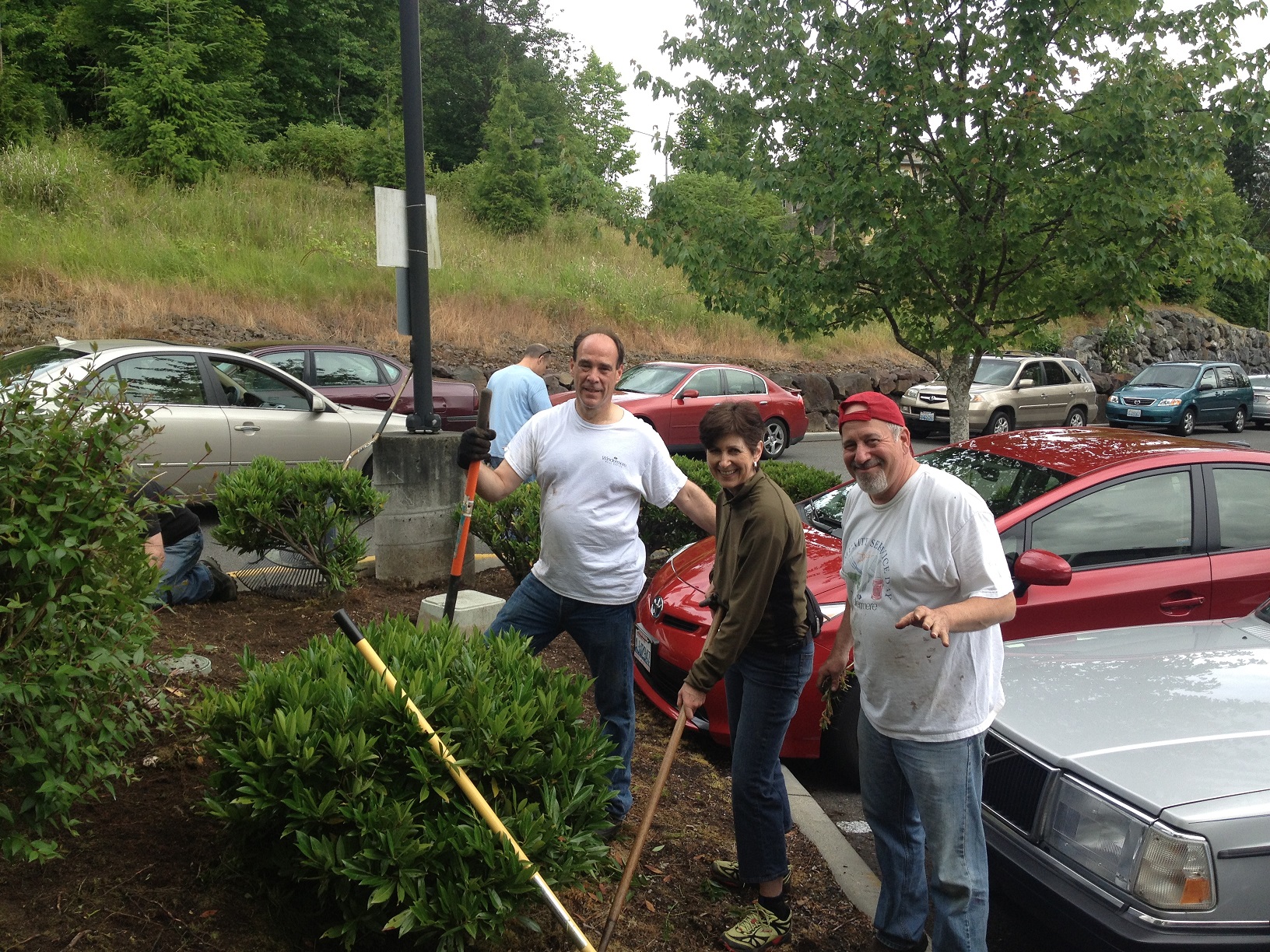 n hand, and worked together doing landscaping and garden cleanup projects that not only spruced up the grounds, but also the spirits of the wonderful people who enjoy spending time there. I feel very fortunate to live in our community, and had a terrific time helping add to its beauty!
Windermere has had an annual Community Service Day tradition for nearly three decades, and more than 800,000 hours of community service has been donated to do neighborhood-enhancing projects.
Are you thinkin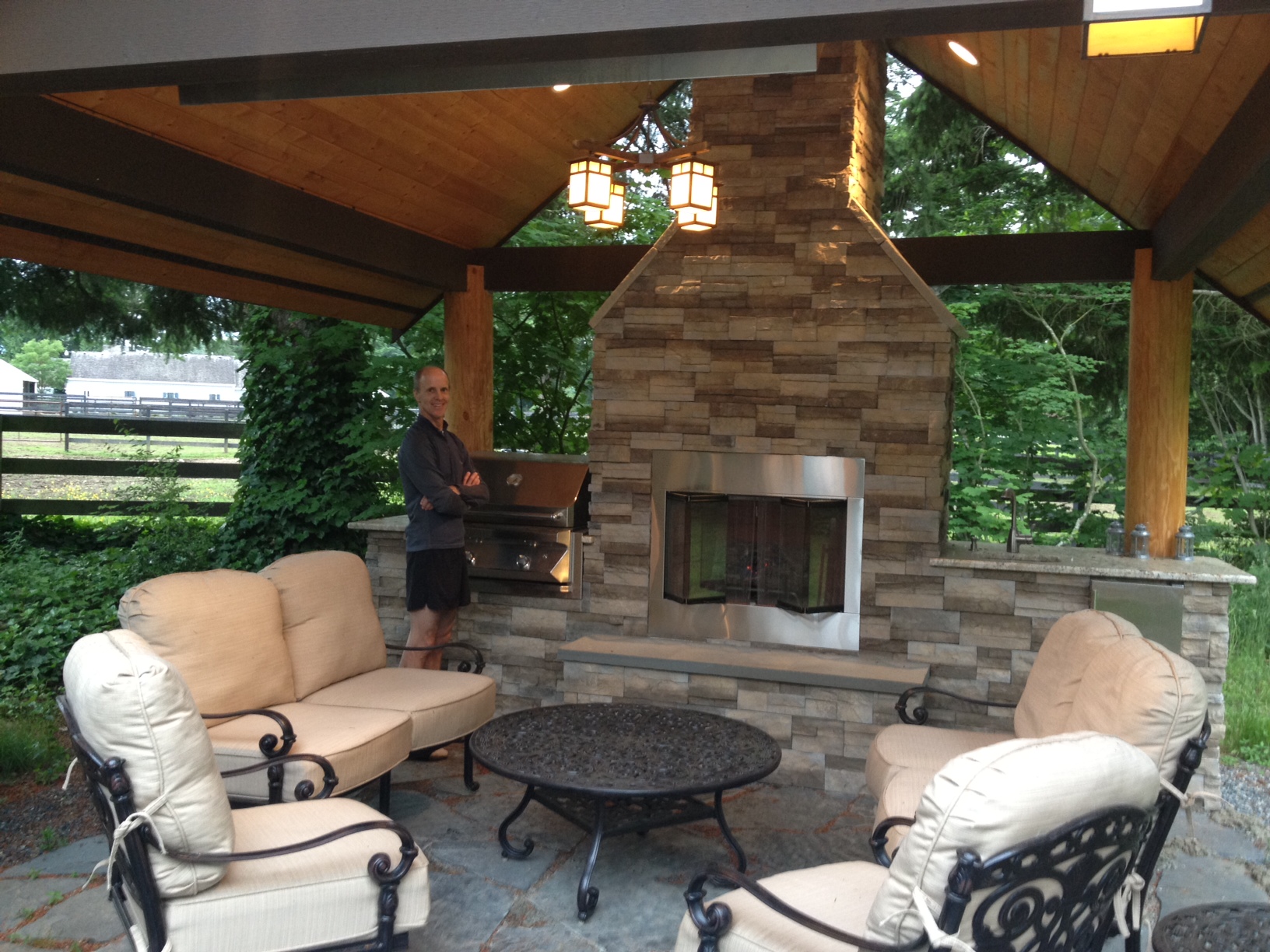 g about adding an outdoor room now that summer is almost here, but wondering if your investment will pay off? Whether you're planning to sell right away, or refinance, or entertain outdoors more often, a remodeling project that fits your budget can be a great investment. You not only add tremendous enjoyment, livability and use value to your home — it's likely that significant dollars will be added to its price tag when you put the for sale sign up! Major remodeling projects are said to increase home value up to 80-90 cents for every dollar you invest.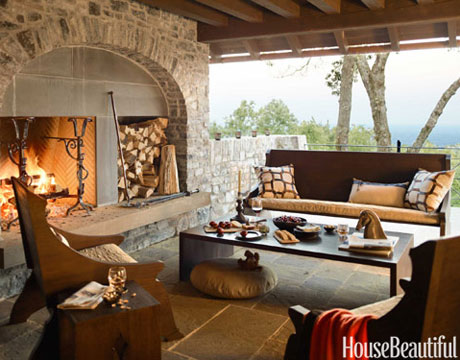 While a new paint job, updated interiors, and maintained landscaping certainly helps a sales price, improvements that increase the square footage of your house give it the most upward leverage. An additional bedroom or bathroom opens the door for an appraiser to make higher adjustments when determining your home's value against other comparable ones.
It's often advisable to hire a residential appraiser to measure a home's square footage — the service could pay for itself if it was measured incorrectly before. Sometimes a home's square footage will be higher than what your county assessor has recorded. So while the market is a factor in setting sale prices, homes still sell for dollars per square foot, and you want to make sure you have every one of them counted. You can even verify your home's square footage with a tape measure and some graph paper!
House buyers are are turning their jog into a run to get the home of their dreams, as competition in our low inventory market is being stiffened by rising mortgage rates. As an article in the Business Insider explains with easy-to-read graphs, the downward rates that we've experienced the last few years gave us an "historic home buying opportunity" that we can still benefit from today.
The article includes a graph that shows the steady increase in home prices. That rise, coupled with that of interest rates, is usually a red flag that housing affordability is going down. But not so, according to U.S. Chief Economist Joe LaVorgna. "Home prices are still about 27% below their last peak," he says, "and personal income is sharply up." So if mortgage rates continue to rise, as forecasters predict, home affordability will still be higher than it was before the industry started improving.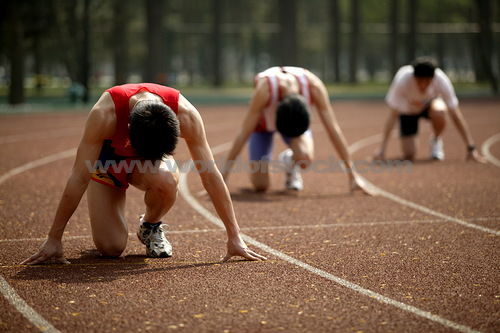 As the housing industry makes these adjustments, it is recognized as a leader in our economic improvement, and definitely worthy of your investment. I highly recommend taking advantage of our current market conditions if you have been considering a move and as always, welcome helping you assess the current market value of your home and getting the top dollar for it.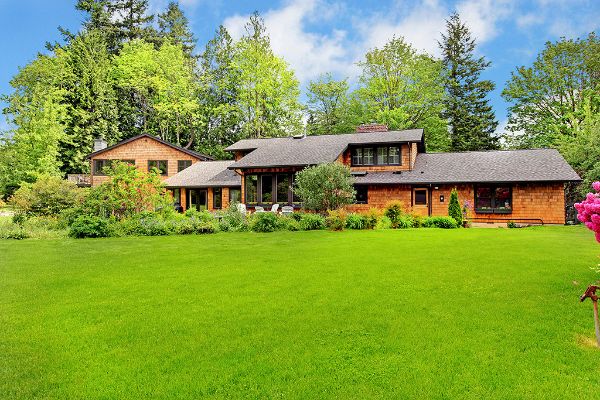 When the first warm week hits in the Northwest, the rush is on to get our sprinkler systems up and running. Healthy, green grass not only makes our homes look more beautiful, it's documented to increase their market value. According to TruGreen's Lawn Lifestyles National Survey, the majority of homeowners (79%) reported "having a healthy, green lawn contributes to the overall value of a home"; and homeowners (56%) said "when buying a home, a good lawn would warrant a higher price." In fact, more than half of Americans surveyed (53%) said "the quality of the homeowner's lawn can tell you a lot about the quality of the home overall."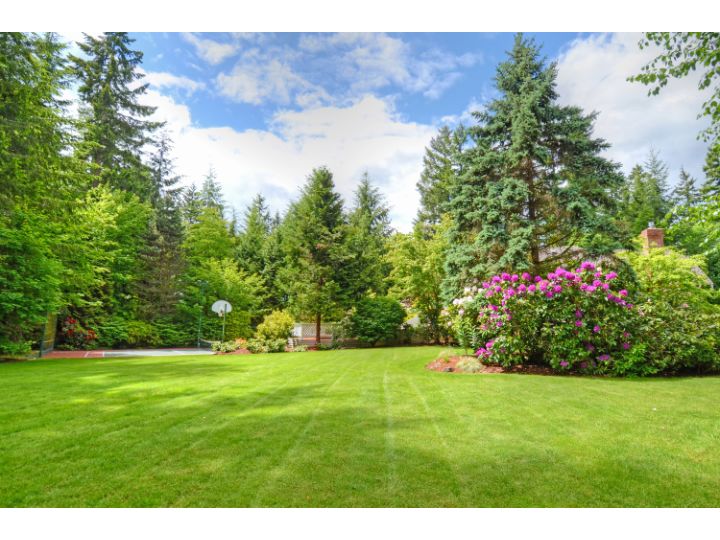 While these statistics certainly encourage us to get our lawn into shape, The National Association of Realtors goes one step further to report that 71% of homeowners do purchase a home with a healthy, green lawn, and 72% purchase a home with well-maintained landscaping.
Curb apeal mak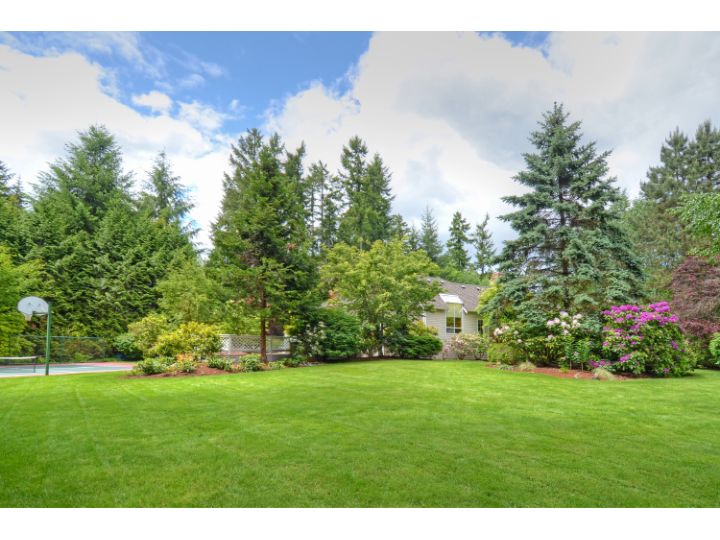 es a huge difference in getting the top dollar for your home. Read tips at HouseLogic.com about how to get your lawn off to a healthy start for the summer. It's also fun to read about how many guinea pigs it takes to mow your yard. The animal mow calculator also tallies a number for sheep, chicken and cows. Just put in your yard size!
Homeowners were happy to read the newspaper headline this week that said "Seattle home prices jump" as reported in the Standard & Poor's/Case-Shiller home-price index just released. The 3% rise from February to March and 10.6% for the year was the biggest since April 1990 — that's more than twenty years ago!
These fi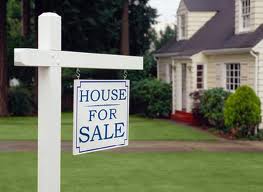 gures indicate that the housing market is steadily recovering, and it's an ideal time to sell your home, especially if you've been putting it off. So many people are waiting for the "right time," and it really needs to be based on what's right for you. Are you aware of how much equity you've gained back in your home this year? The number is likely to be higher than you think, and that could make a big difference in your plans. Both record low inventory of homes on the market and record low mortgage rates are contributing to rising house prices which in turn are boosting up your home equity.
One more reason to consider selling now is that appraisers are putting higher values on homes again, as Lawrence Yun, chief economist for the National Association of Realtors, says. Sales are not as likely to be derailed by low-ball appraisals as they were during the housing bust years.
If you'd like to learn about the value of your home in today's market, please call. I'm more than happy to do a complimentary market analysis, giving you a valuable piece of information to decide if now is the right time for you to sell!

I wish you and your family a peaceful Memorial Day holiday, as we remember the sacrifices of all of our Armed Forces servicemen and women who have worked so hard to protect our great country.
As we celebrate the spirit of America, I'm happy to share good news from Matthew Gardner's report about Western Washington's First Quarter 2013 real estate market. "Steady improvement in our local economy" starts off the positive analysis.
In this just released report, Mr. Gardner recognizes that buyers are complaining not only about lack of choice, but also that intense bidding for homes that are on the market may be the precursor to another housing bubble. "Although I can sympathize with buyers," he says, " I do not believe that we are entering another bubble, but rather that the market has regained its confidence…I do not see this as a bubble in the making."
Windermere partners with Mr. Gardner to give us the most current local housing data and explain what the numbers mean. I appreciate the Gardner Report and how it helps me better serve my clients, and encourage you to read it too.
If you have any questions after clicking the link to read it, please call. I welcome talking about what impacts our home buying and selling decisions, and helping you move forward with yours!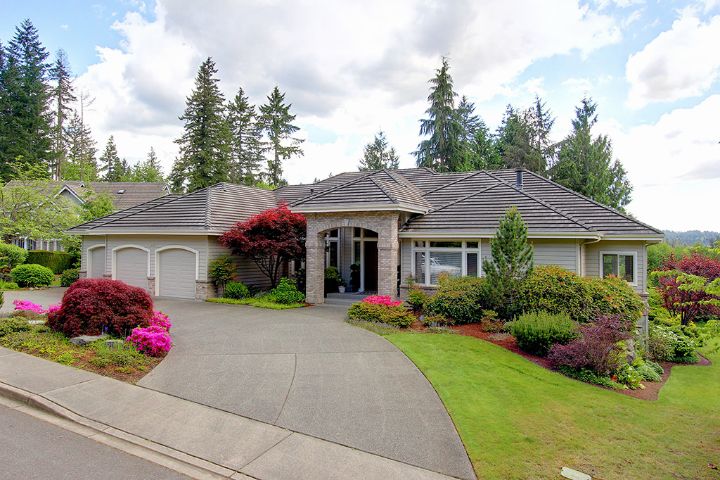 This stunning home with elegant finishes and design embodies the Woodinville Wine Country lifestyle. In the coveted former Street of Dreams neighborhood, it offers an amazing amount of square footage for the price. No expense was spared on three levels of living space – a must see! 18215 190th Place NE, Woodinville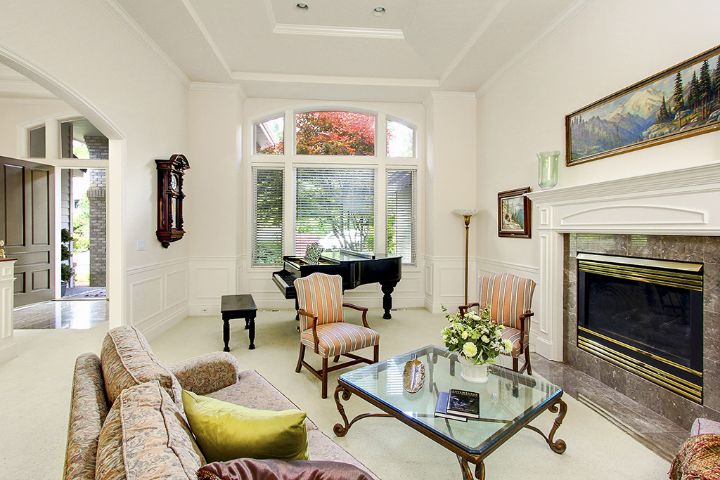 The marble entry exudes gracious sophistication throughout, and expansive windows fill each room with natural light and Northwest views. The amazing kitchen is a chef's dream come true with granite, cherry cabinetry, Dacor cooktop and Subzero refrigerator. It opens to a roomy family room with a built-in entertainment center that welcomes a gathering.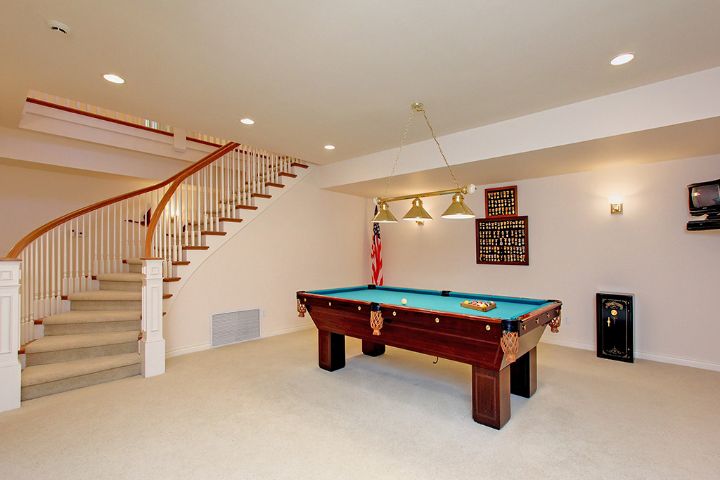 The recreation level is home to the hobby lover, woodworker, entertainer, and host. Four separate spaces include a pool table room, game room, wet bar, and fireplace in the bonus room, plus a huge shop!
The Mast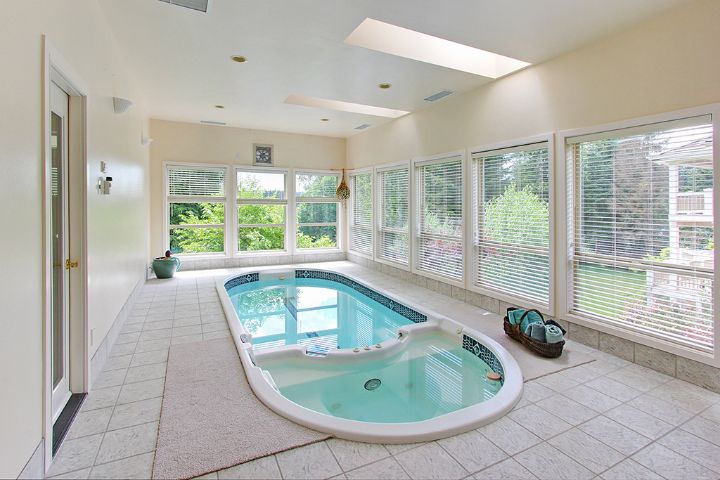 er wing is a retreat unto itself — and best of all, it connects directly to your own private swim-spa for relaxation or therapy and an extra room for yoga.
Outside, embrace nature in the beautiful park-like grounds with an entertainment-sized deck that has a covered area inviting dining year-round. You will fall in love with this masterpiece in the stellar Northshore School District! MLS #489704
This spec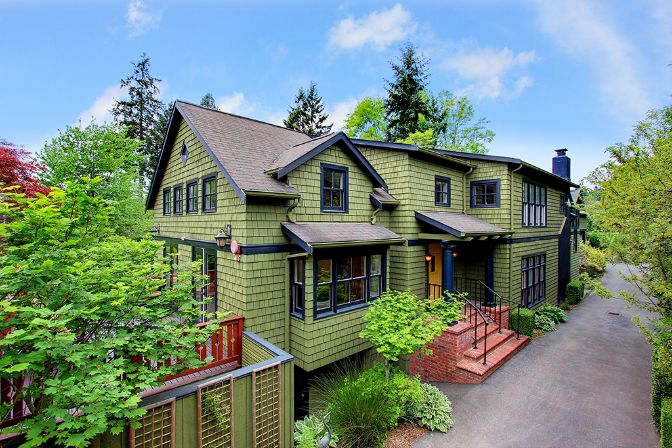 tacular video on YouTube gives you a quick view of this fabulous new listing nestled in the heart of Medina at 7626 NE 8th Street.
Enjoy a complete tour this weekend, both Saturday and Sunday, May 18 and 19, f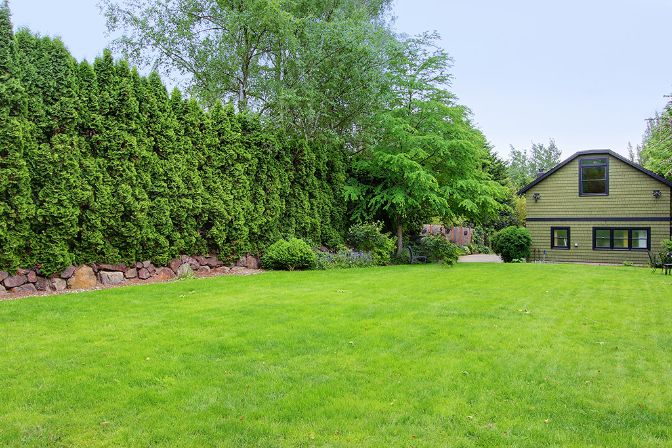 rom 1 to 4pm. Look for the Julie Billett with Windermere signs directing you to the house, just steps from Medina Elementary, Medina Beach, and the one-of-a-kind Medina Store. It really is the perfect house in the perfect location!
The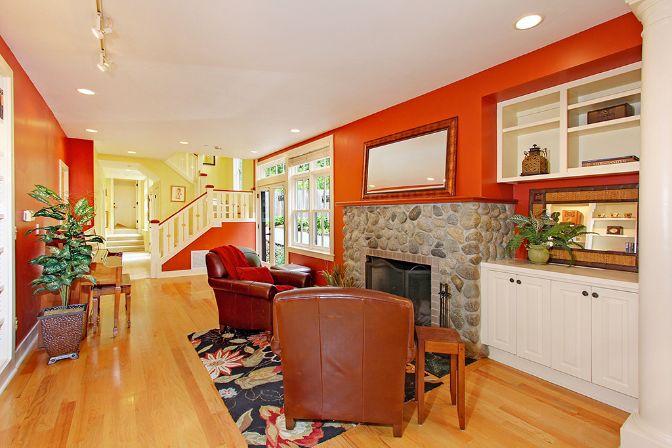 remodeled Craftsman has so much to offer: 2 Master suites + 3 more bedrooms on a private, .3 ac flat lot with a large backyard. Main floor Master has many uses: guest/nanny suite, home office, or media room. The heart of the home is a gathering place with its inviting kitchen and dining area with a built-in bench seat. Dual staircase, updated baths, bonus room, athletic court, hardwood deck, 3 furnaces, 2 air conditioning units create a perfect package!
The Win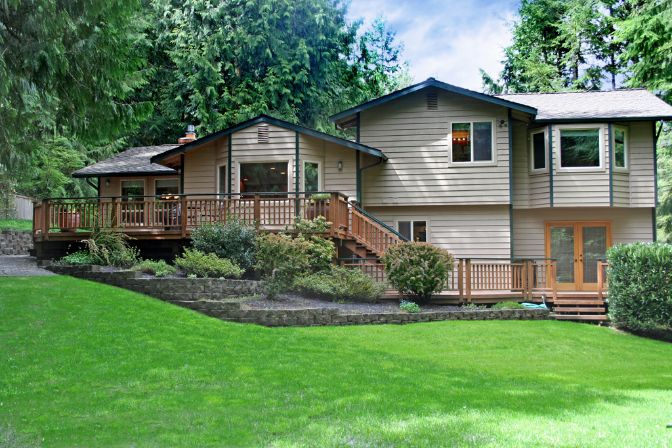 dermere blog posted a few days ago perfectly describes what I do to sell a home for the best possible price, in the shortest amount of time, and hassle-free! Selling Your Home, a Step-by-Step Approach starts when I research and prepare a CMA (Comparative Market Analysis) to help you understand your home's current market value and marketability. Through my work in our local neighborhoods every day, I've gotten to know them inside and out. This market knowledge helps me to "price it right," as the blog explains, "which is key to a successful sale."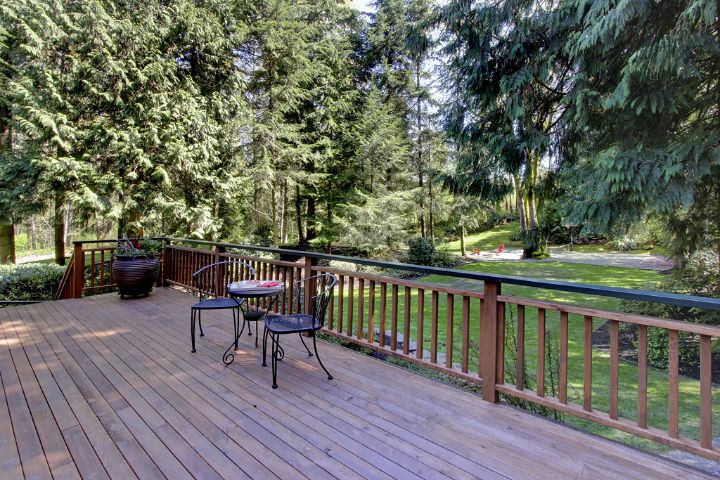 Next comes preparing your house for the "For Sale" sign to go up. My services include giving tips to increase your home's curb appeal, staging it for showings, and hiring a professional photographer to capture its beauty in pictures. Since most people start their home search online these days, there's tremendous value in having professional photos taken and posted. The right light and angle can make a huge difference in showing off your home's best features.
One of the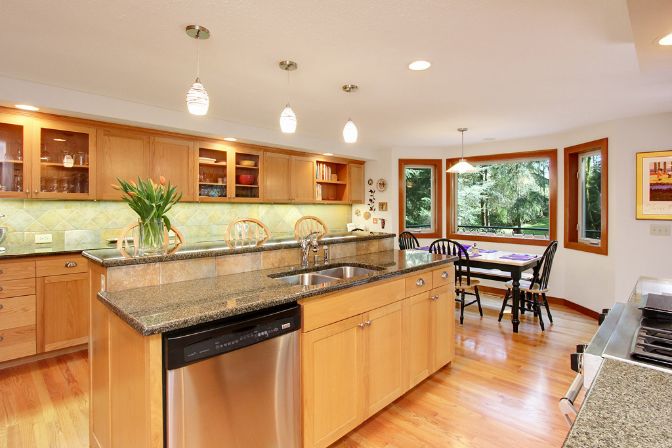 most common "get ready to sell" things to do is usually the easiest, and definitely the cheapest – de-clutter. Removing items that you need to pack up anyway typically makes a room look bigger, and more attractive to potential buyers. De-personalizing your home is another tip to help it sell. It can be as simple as removing family photos that are a wonderful memory to you, but not to someone who imagines having the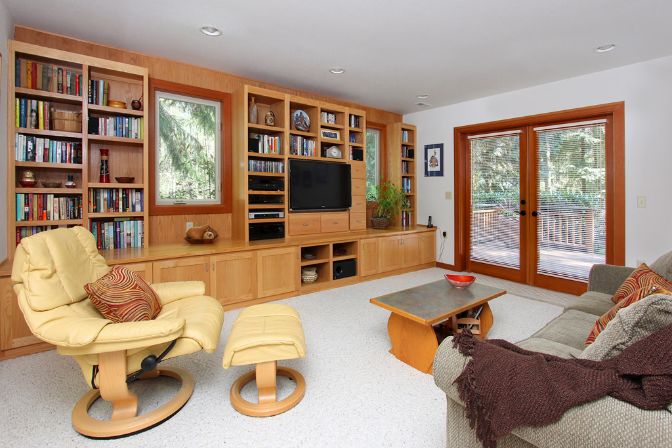 ir family memories made in the home.
My full services continue until your house closes and the sale is complete. Reviewing offers, negotiating terms, handling inspections, facilitating financing – the list goes on until every step has been successfully completed from "For Sale" to "Sold."
If you have any questions about the selling or buying process, or are looking for an agent to help you assess your situation, I'd love to hear from you. I look forward to meeting you and helping you with your real estate needs!