Davis Testimonial
We met Julie Billett at a neighbor's Open House and were immediately impressed with her energy, professionalism, and knowledge of the house she was showing. We asked Julie to come chat with us about the potential sale of our house and what we should do to prepare the house for the market. Julie met with us and brought a binder of current and recent home sale comparisons for our area, ideas for updating our house, a suggested timeline for listing, and much more. After one meeting with Julie we decided that she would be the perfect realtor to list and represent our house.

Julie met with us several additional times to recommend contractors, materials, styles, colors, and finishes that would be used in the updating and makeover of our home prior to listing it – She even met us at different showrooms to help pick out tile and counters. Julie's knowledge of popular interior design and market preferences are amazingly accurate and turned our "comfortably funky" home into a modern dream house. In addition, Julie and her team did a remarkable job of promoting our house with colorful informative flyers, photos, staging, and marketing – So much so that our house sold in one day with multiple offers!!

Julie's personality is both elegantly sophisticated and casually friendly – She makes everyone (buyers and sellers) feel like they are extra special and her number one concern. Julie constantly stays on top of the market for the King County area so that she will know exactly how best to represent and sell a home in the smoothest manner possible. We highly recommend Julie as a realtor for both buyers and sellers – She is by far one of the best realtors in WA!!
Lyon Testimonial
We recently sold our home in Woodinville with the assistance of Julie Billett. She is extremely sharp, professional, and has quite a knowledgeable grasp of the current housing market. Julie aided us with specific upgrades, which would be beneficial to the sale of our home. Our calls and texts where quickly responded to with her gracious, warm, and endearing personality. We can not recommend her highly enough.
Forsell Testimonial
Julie Billet was a tremendous "find" when selling my mother's home in Woodinville. Starting with advising me of what had be done in preparation to selling (which included Julie running to the paint store to advise on a paint color) and what could be left as is, to the best date to list, to the sales price and closing, and many, many details in between. A very difficult family situation all went very smoothly because of Julie. Julie has an incredible network of people she works with; lenders, title companies, flooring companies, electricians, repair people, roofing companies, septic, etc. which significantly aided in the preparation, listing, and closing. Julie did a lot of research and work in determining the sales price, which is definitely an art and a valuable skill in the seller's market today. Julie's staging absolutely transformed the home, as did the photographer and pictures Julie used for the listing, which in turn created a lot of interest!

Julie is very knowledgeable, skilled, and very successful! She is pleasant and fun to work with, very encouraging and positive. Julie's communication was incredible. I could always reach her and she very frequently kept me aware of all that was going on. Any "issues" that arouse, she was quick to work through and assure me there was a solution. In fact, Julie identified potential problems ahead of time and kept them from becoming issues.
Ogawa Testimonial
We have been involved with realtors before, some were quite good, but Julie is the best agent we have had the pleasure (and it was a pleasure) of dealing with. She represented us on a sale, and did an outstanding job in every way. She is smart in her approach to marketing the property, and so strategic in getting top dollar and closing the sale. We had a quick, smooth transaction. Selling a home can be so very stressful and Julie was attentive to our anxieties, and really made the process less stressful. She anticipated areas that could create issues and helped us resolve them before our home went on the market. She and her team are all extremely professional; a well organized operation. The follow through on every detail was remarkable. We are so thankful a friend recommended Julie!
Label Testimonial
Julie Billett recently represented my husband and I in the sale of our Woodinville home. If ever a person could describe a real estate transaction as being a happy-ending kind of fairy tale, especially in this year of pandemic, then this would be an apt description of our experience with Julie! In ticking all the requirements for a real estate broker; i.e. superior marketing skills, clear and responsive communication, familiarity of the Eastside market, an extensive treasure trove of referrals to contractors, service providers, stagers, moving specialists AND an equally professional knowledgeable assistant by the name of Kelly, then this team checks all the boxes! Oh, add one more to the above-Julie is an engaging lovely and kind person. What was the happy ending to our story? Julie and Kelly sold our Woodinville home in just 3 days for 10% over listing price.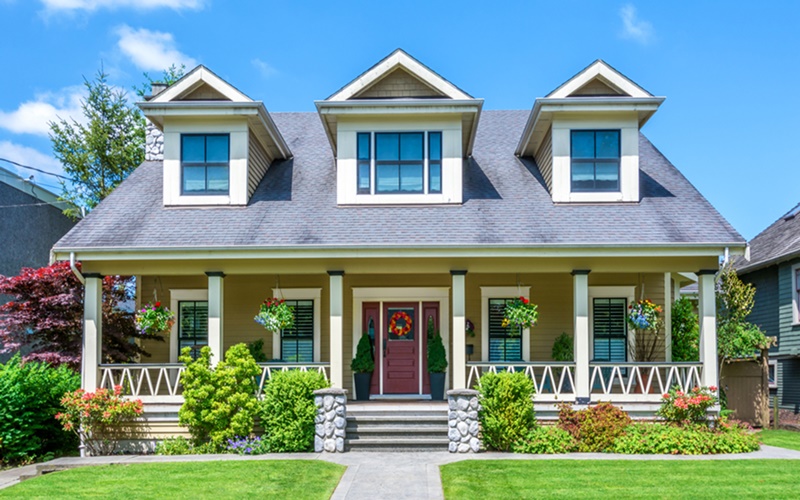 Nancy Hubly Testimonial
We used Julie Billett to sell our Woodinville home on Hollywood Hill in 2019. We had previously listed the house with another agent, but took it off the market over the holidays to reassess after receiving no viable offers. Julie gave us solid advice about the things we should do before re-listing. This advice was based on cost vs benefit to our bottom line. Julie had a complete network of electricians, painters, carpet installers, septic companies, yard laborers and stagers to get the work done. In addition, we had already moved out of the house to the Olympia area, and Julie and her assistant, Kelly Goodwin, made themselves available to meet workers at the house, and generally coordinated and oversaw the work that was done. We relied heavily on Julie's professional judgement (and good design sense) to select carpets, paint colors and countertops. Her knowledge of our local market was extensive.

The outcome was outstanding: a full price, no contingency offer in the first week-end of listing. Closing was a breeze and occurred on time. Julie and Kelly kept us informed and on track throughout the entire selling process, and were professional and extremely responsive to our requests. We cannot recommend Julie Billett highly enough.

Nancy Hubly, Woodinville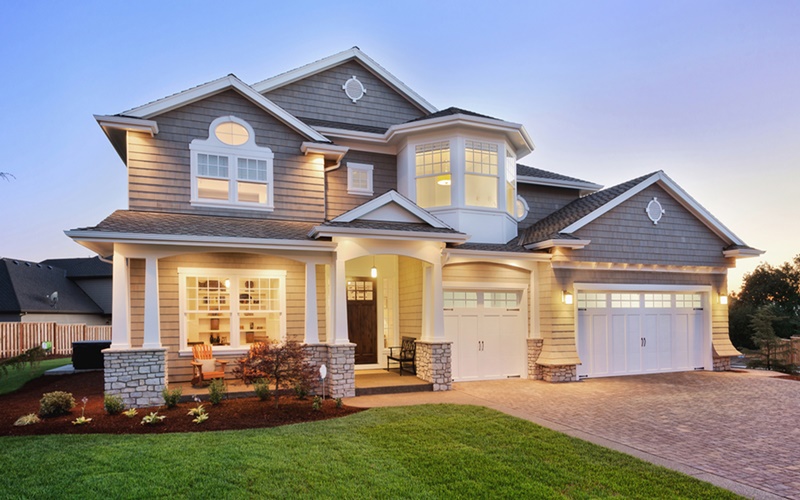 Doug Hall Testimonial
Julie Billet is an excellent real estate agent. Our Woodinville, WA home sold over listing price in six days! Five star review in all categories.

Julie's expertise of the local market, coordination of pre-inspections,
attention to details/staging advise, recommendation for a painter & septic company and the selection of the listing month & date all contributed to the quick sale. We were in "Good Hands."

Doug Hall, Woodinville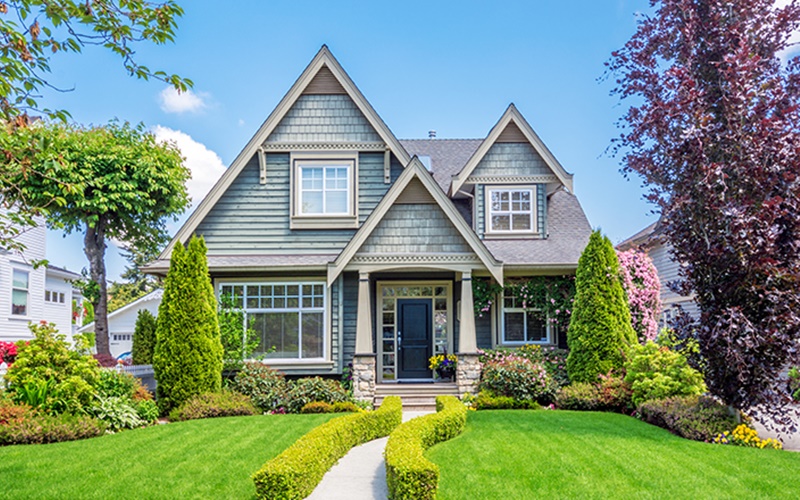 Vaught Testimonial
We initially asked Julie Billet to give us some advice regarding our future home renovation. During that first meeting, given Julie's very plainspoken and practical advice, we quickly realized that it might be prudent to explore looking for a new (to us) home in lieu of renovating our existing home. Julie looked at what we might create through renovation, listened to our hopes and dreams, and proceeded to show us potential listings that had the possibility to be a better opportunity for us. After several very patience months of looking, making offers and coming up short, she showed us a home that hit the mark. Now the hard work began, getting our current home ready to list, wading through the inspection/finance challenges, final negotiation and the escrow process. Julie, and her partner Kelly Goodwin, helped us through each step in the most professional and effective manner. We sold our current home in days and closed on our new home shortly there after. We could not be happier with Julie and Kelly's approach and customer service. We would highly recommend using this outstanding team if you are considering buying or selling a home.

Debbie and Dan Vaught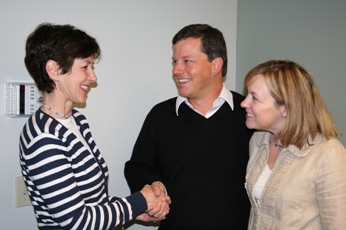 Jorgensen's Testimonial
Thanks to Julie Billett we sold our Bridle Trails home in Bellevue in 1 day for our asking price. Julie and Kelly were skilled in transforming our home with inexpensive but important changes that helped it sell, from recommending new paint colors to creatively staging each room in an appealing way. In addition, they are both extremely easy to work with and made us confident that our home was represented with a professional and friendly approach.

The Jorgensens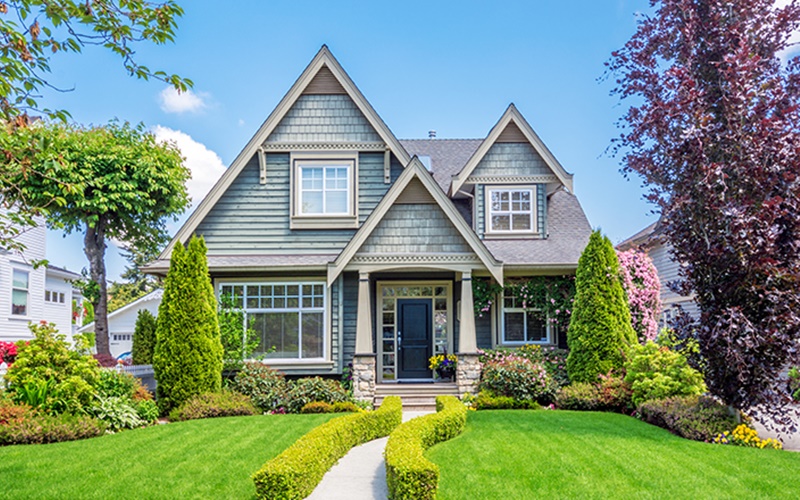 William Low Testimonial
We would highly recommend her...

"Julie recently brokered a very complicated transaction on behalf of our company. The property we sold was very unique with several challenges (and a few opportunities) and Julie helped navigate the sales process with real professionalism. We really appreciated her can-do attitude, integrity and willingness to go the extra mile. We would highly recommend her.

William L., Sr. VP Real Estate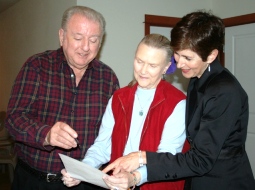 Albertson's Testimonial
Julie and Kelly, her assistant, are absolute miracle workers! Coming from a bucolic area of Arizona, my husband and I found house-hunting in the Northwest really daunting. Julie was enthusiastic about helping us find and decide on our final choice. Her car was always at the ready and took us to many communities while Julie also informed us of advantages and disadvantages of each area and each home. Our search began in May of 2007 and didn't end until October! Julie and Kelly were a marvelous team, paper work was done expeditiously, and in May of 2008, we will complete our move to Bothell. It has been such a fine experience having two such experienced and knowledgeable agents guide us through this process. We appreciate their diligence and, last but not least, their never-failing sense of humor, which kept us laughing through the rough spots!

The Albertsons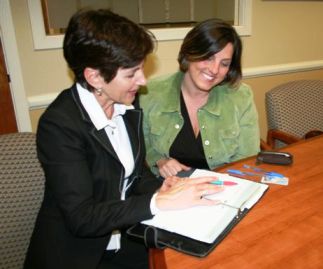 Shawn S. Testimonial
"Moving can be an emotionally daunting task. My experience with Julie has been wonderful. She and Kelly, her assistant, went out of their way to help me get top dollar for my home in a very difficult market. Her attention to detail is remarkable. From staging for regular showings to making my home a cozy and inviting space at Open Houses, she truly went the extra mile. Most agents take a listing and hope for the best. Julie truly had my best interest at heart. She is an agent that is honest and has integrity. Living and working in a small community can be difficult in a very competitive market. Julie can most definitely represent anyone and have the confidence that she is respected as an agent for Windermere. I would recommend her to anyone who asks, "Do you know of a good agent?" I will definitely use her again in the future if I ever need to buy or sell a home."

Shawn S.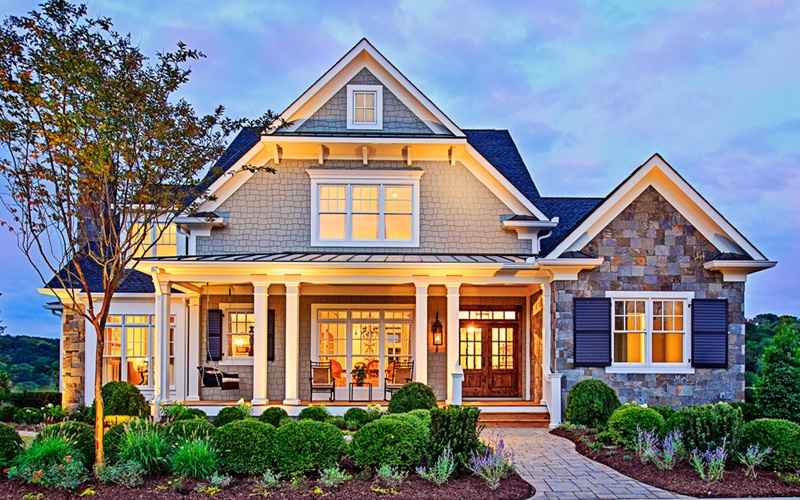 Paul & Dawn R. Testimonial
"We highly recommend the services of the realty team of Julie Billett and Kelly Goodwin. These dedicated professionals offered us continuing personalized assistance in helping us purchase our Woodinville home. In this competitive market, quality representation is an integral aspect of both the buying and selling experience. Julie and Kelly take a genuine interest in seeing that the personal housing goals of their clients are met."

Paul & Dawn R.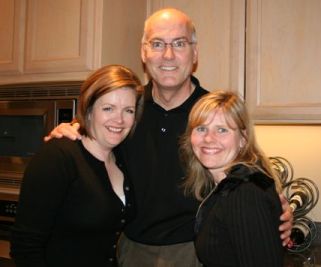 Foley Testimonial
Before my wife and I bought our home from Julie Billett and Kelly Goodwin, we had bought and sold 5 homes in each region of the country. That equates to ten, good agents in 5 very different markets. Julie and Kelly are by far the best. They provide outstanding service through a combination of intellect, compassion, hard work, market knowledge (city, home, builder, neighborhood) and PERSISTENCE.

Working with Julie and Kelly was like searching for a home with your empathetic friend who listened and understood what you wanted. Only in this case your friend was the smartest person in the room. Their approach was systematic, thorough and very respectful of our time. Julie and Kelly impressed me when they found the home we love at the right price. Their after sale service made me a fan for life! Most agents disappear after the sale closes. Julie and Kelly stay until everything is right.

When we leave Woodinville, we will definitely list our home with Julie and Kelly.

Mark Foley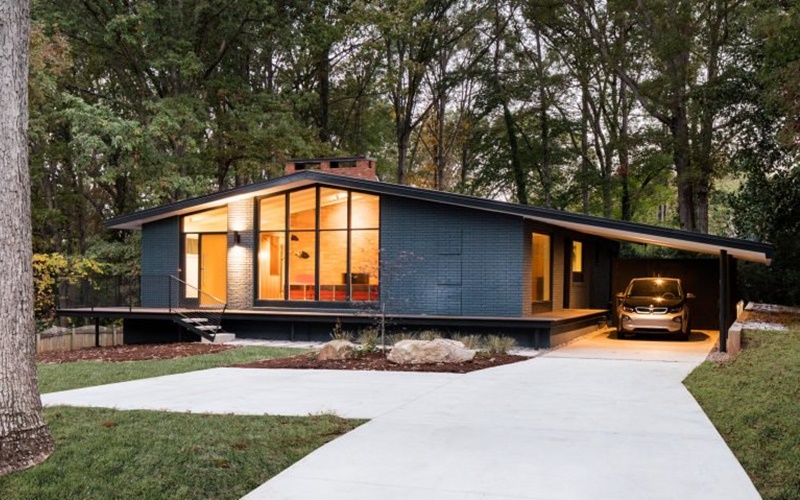 Sharpe Testimonial
Recently, my husband and I made the difficult decision to relocate from our home in Columbus, Ohio to the greater Seattle area. Because we are both busy parents and professionals, we needed a high level of service in our relocation. After reading Julie Billett's profile, I knew she would be the right agent.

Julie and her partner, Kelly Goodwin, are an excellent team. For our transaction, we worked directly with Julie while Kelly worked tirelessly from the office; finding listings, guiding our search, and providing all the information we needed. Julie spent a great deal of time listening to our needs, asking about our children, our lifestyles, and our tastes. Julie guided our decision not only in looking for specific houses but for finding towns and neighborhoods where she could envision our family being happy.

Together, we looked at dozens of homes, discussed multiple possibilities and both Julie and Kelly patiently guided me through the process. Not only are Julie and Kelly native to Washington, but they have families here, they follow the market closely, and they love what they do. Their honesty, patience, and kindness together with their high level of service make them a unique team in the world of real estate. I recommend them whole heartedly and hope you will choose them to help with whatever your real estate needs may be.

Sincerely,
M. Sharpe, DVM, M. Sharpe, MD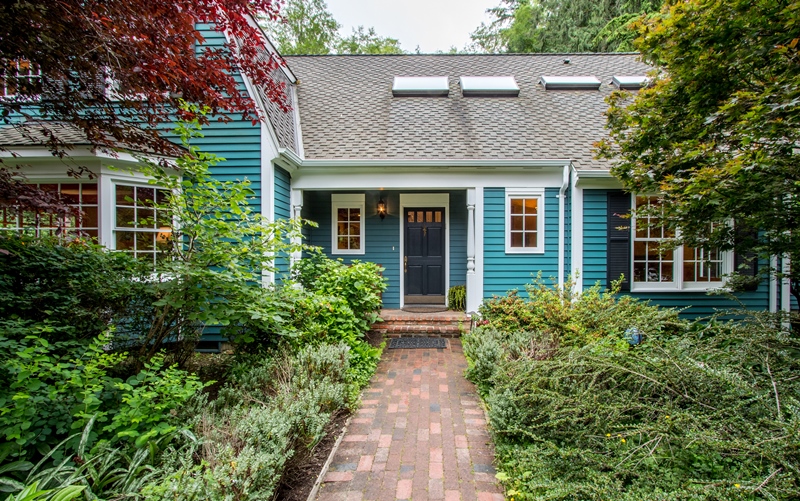 Peggy Brown Testimonial
I have had the extreme pleasure of working with Kelly Goodwin and Julie Billett over the past 5 months to purchase a home. It took awhile to find one for me to buy, in part because there was so little on the market at the time. But it was also due to the fact that I wasn't exactly sure of where I wanted to buy a home. Kelly and Julie talked with me at length to determine the areas I wanted to consider and my priorities. Then they oriented me (as I was not familiar with this part of the state) through viewing houses in those areas, and also by taking me on "tours" so that I would know where the things that were important to me-e.g. library, schools, etc.-were located.

Once I decided where I wanted to buy, they really went to work. I had chosen a very finite area, and the type of house that I wanted seemed to be purchased on the day it was listed (or before). They went above and beyond "the call of duty" to assist me in locating a home that would meet my criteria. They were in contact with me daily to tell me about any new listings. They canvassed the neighborhoods that I was looking at to talk to homeowners about any possible listings that "might be coming up". They checked houses out before I came to see them, in order to "sort out" those that might not be "worth" me driving here to see. And, when I was not able to find a house by the time I needed to be out of the home I had sold, they helped me to find a rental. I am now in the type of house that I wanted and in the neighborhood I wanted. I am thrilled!

These realtors listened to me, were on top of the market, knowledgeable about the area and potential buyers, helpful, easy to work with, answered all my questions, and "held my hand" when needed. I was excited to hear that they wanted a reference, as I would recommend them to buyers and sellers. I have worked with other realtors in the past, but none have even come close to comparing to the work these realtors did. You will be so happy with their work that it will be hard to work with any other agent in the future!

Good luck!
P. Brown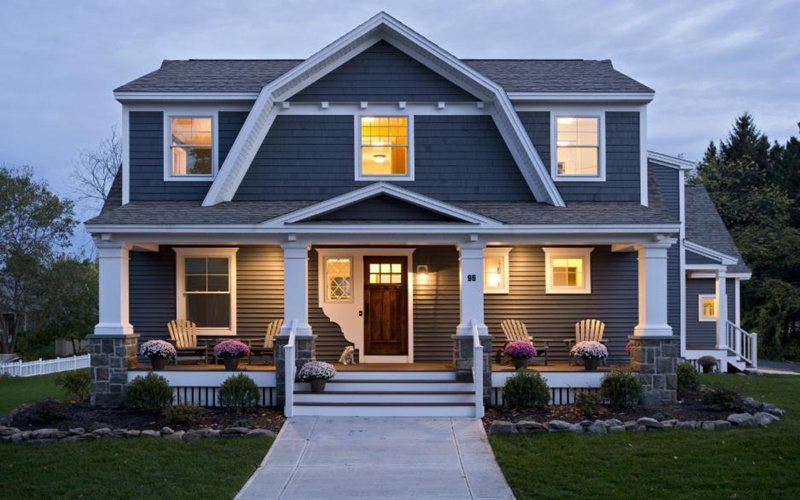 Jen & Tyler Testimonial
Our home had previously been on the market for three months without a single offer. Julie and Kelly sold it for us in two days with three competing offers! They were tremendously friendly, very professional, easy to work with and eager to please. I would recommend them to anyone buying or selling in the Woodinville area.

Jen & Tyler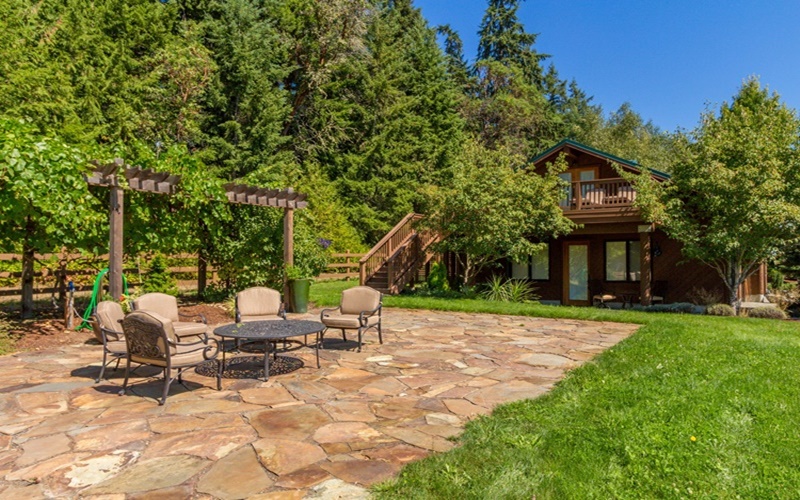 Martin Davis Testimonial
Julie Billet and her assistant Kelly Goodwin provided exceptional customer service and offered professional advice on how to best prepare and stage our home to stand out and attract the most traffic. I truly believe that their hard work and experience made the difference in getting our house the "visibility" to sell in a difficult market. I would highly recommend this professional full service team as they are great to work with and put their clients needs first.

Sincerely,

Martin Davis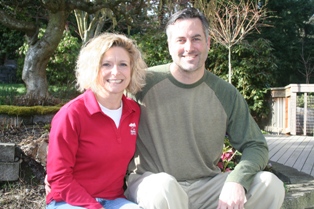 Tricia Bush Testimonial
We weren't in the market for a new house and wandered in for an open house. Julie's honesty, calmness, and no-pressure approach made me feel instantly at ease...to a point that I asked Julie to help sell my house as well! It was a stressful time buying a house and trying to sell a house in this market. Julie took care of all the details. We received our asking price after only five hours on the market. Thanks, Julie!

Tricia Bush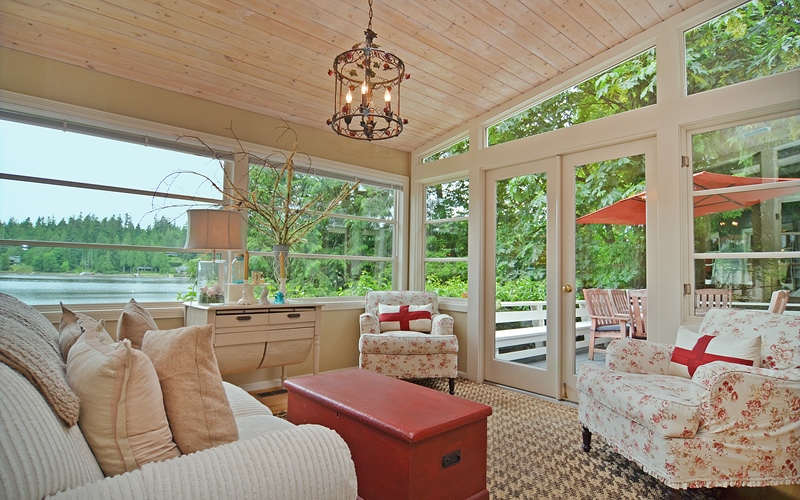 Allyne Testimonial
We knew we had to have someone that we could trust and our first choice was Julie Billett. I have known Julie since I was a teenager and know her to be honest and have an exceptional work ethic. We tried to sell our home by owner, which was a big mistake. Julie sold our house within 2 weeks, to someone who had seen the amazing flyer and pictures of our home. Her marketing & staging skills made all the difference. We would recommend Julie because she is fair, fun to work with and provides wonderful service.

Julie & Jerry Allyne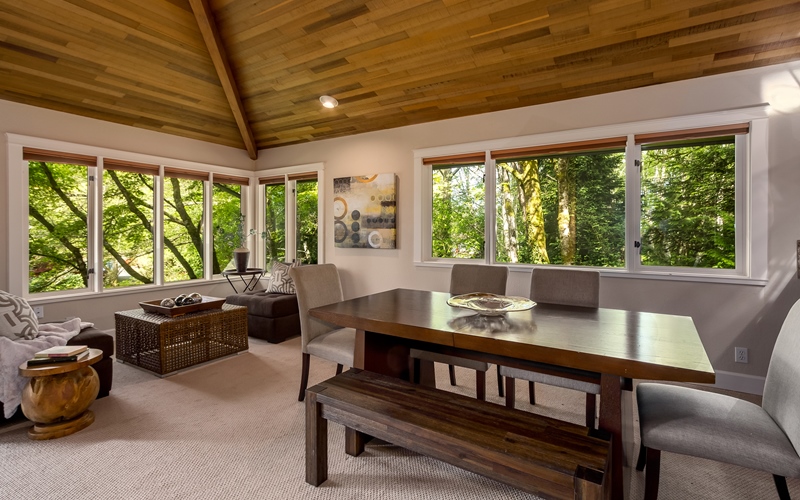 Henry Testimonial
We especially want to thank you, Julie, for the fine job you and Kelly did to get our Redmond home sold in a tough market. We still brag about how quickly it sold. We know we chose the right agent and we wish you continued success in the future.

Don and Carol Henry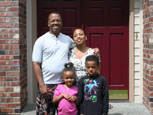 Battle Testimonial
Julie was highly professional and diligent. She did a great job of arranging high quality pictures of the house for the internet. She also did a fantastic job of staging the house. In fact, when my wife sees a well staged house on the internet she refers to it as a Julie Billett house.


Mike Battle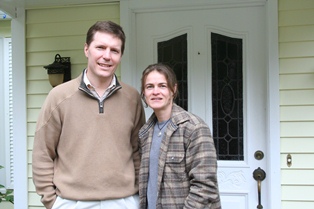 Testimonial from Tim & Lee
Julie recently listed our home and we could not be happier with her as our listing agent. She put so much time and effort into helping us get our house market ready. She was proactive and made a number of good suggestions of how to best stage the house. While being very professional, she was also warm and sensitive to the fact that listing a home that we have so many memories in was difficult for us. We highly recommend her to anyone who is looking for a wonderful real estate agent. Julie has our contact details and we would be glad to speak to any of her prospective clients that would like more information on our experience.

Tim and Lee Davis, Bridle Trails, Bellevue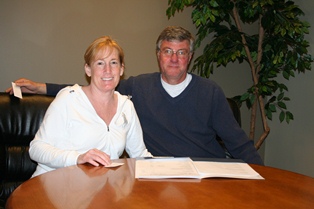 Don & Kathy Clark Testimonial
Julie sold the Clark home in 4 days with a full price offer.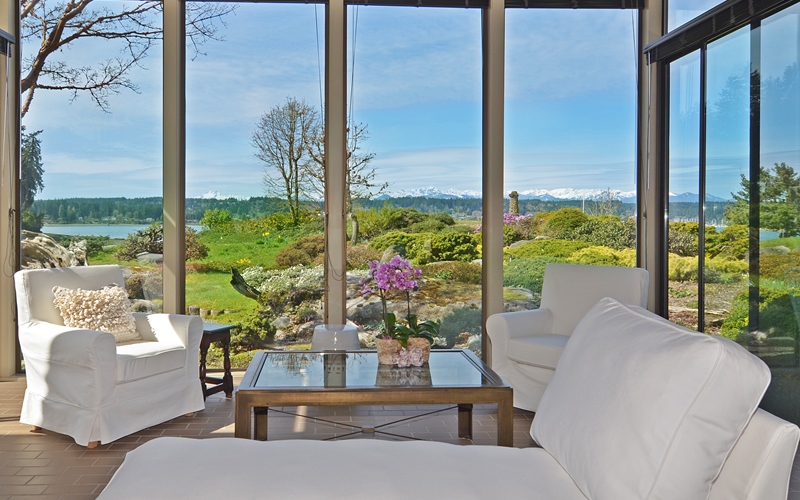 Dave W. Testimonial
Julie and Kelly really showcased their skills in selling our home in such a tough market. From the beginning, they were on top of every detail of the process: professional staging & photography, a strong online presence and broker & public open houses. They followed up immediately with each agent preview and client showing and kept us apprised of agent feedback along the way. They provided sound advice at every turn that proved to be right on target.

And not only are they the top of the line professionally, as a bonus they are also delightful to work with. We recommend them without any hesitation.

Dave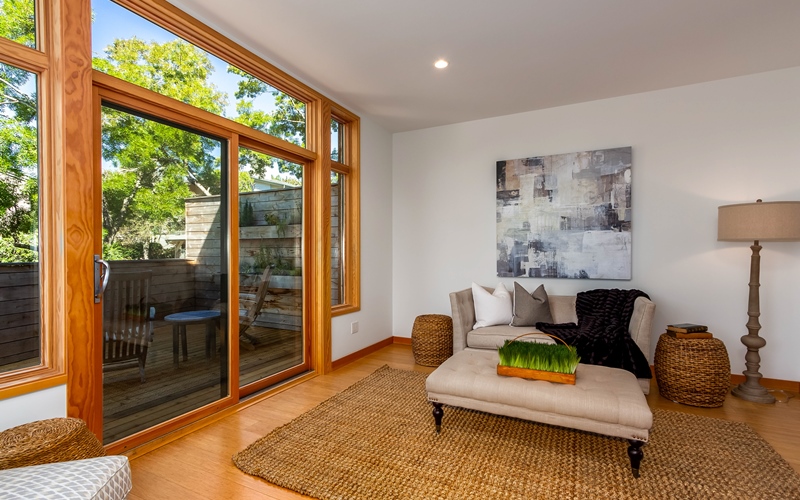 Jim R. Testimonial
I worked with Julie Billett over several months and was quite pleased with her professional and friendly approach that resulted in a high level of service and a very satisfied client. Julie is extremely knowledgeable about the market she covers. She provided excellent advice, is a good negotiator and successfully pulled together a challenging deal. I would definitely seek her expertise again and highly recommend her to anyone buying or selling a home.

Best.
Jim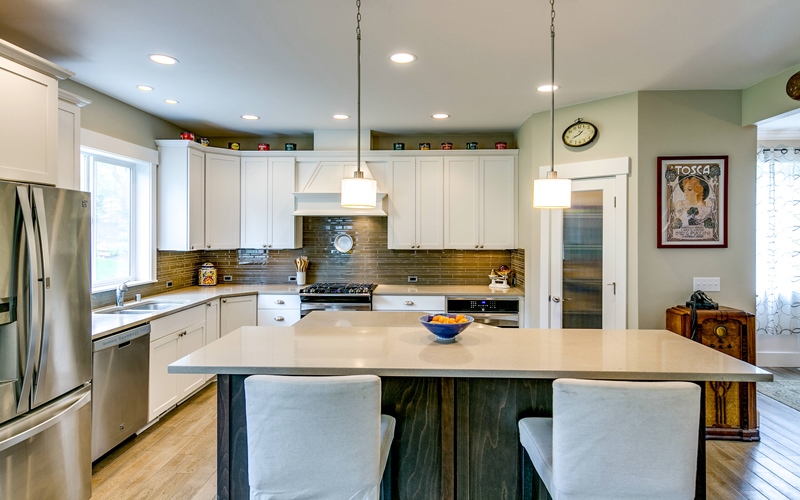 Mark Mattis Testimonial
Our Home Sold in 4 Days!

Julie and Kelly have our most sincere gratitude in helping us get our house sold in four days at 99% asking price during such a down market. Without their feedback in preparing our home for sale, their recommendations on inexpensive service contractors, and then their outstanding staging and photographs, I'm sure our home would still be on the market.

The process was simple. We met with them to discuss our goals and then took their advice on low-cost upgrades and staging to make the house attractive to buyers. We had watched so many houses sit on the market for months that we were concerned before working with Julie and Kelly that our move date would be in the distant future. When it sold so quickly at essentially our asking price, we were overjoyed. I have no doubt that the difference between a quick sale (at full price) and a long drawn out sales process was a direct result of the expertise and skill Julie and Kelly put into our sale.

The staging and photographs were crucial. Julie and Kelly simply came in, brought some nice pieces of furniture used in selling homes, and then made decorative adjustments in line with their vision. We were shocked at how great the house looked when it showed up on the Windermere website a few hours later! You could tell that our house really stood out compared to others and it clearly made a difference in how quickly it sold and the final price.

This isn't the first time we have had to buy a house and the experience with Julie and Kelly was flawless. They helped us understand the process, set solid expectations, made sure we made sound decisions, and guided us with expert advice on pricing and staging. Simply put, we would not have gotten our asking price in under a week without them.

Mark Mattis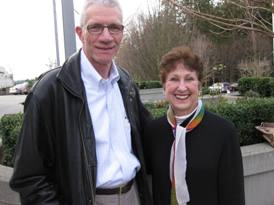 Oncken Testimonial
Testimonial for Julie Billett and Kelly Goodwin

Recently we had the opportunity to work with Julie Billett and her assistant Kelly Goodwin from Windermere Real Estate . They helped us purchase our new home and sell our former one. Neither transaction was without complication. Julie and Kelly provided help, encouragement, and their good advice and recommendations to help us navigate the sometimes challenging waters of real estate transactions. They were constantly encouraging, and they went way beyond the call of duty to serve us and make our experience as seamless as possible. Their enthusiasm was infectious and we valued their support. Anyone who works with them is fortunate indeed to have such supportive and expert assistance available to them.

Jerry and Joan Oncken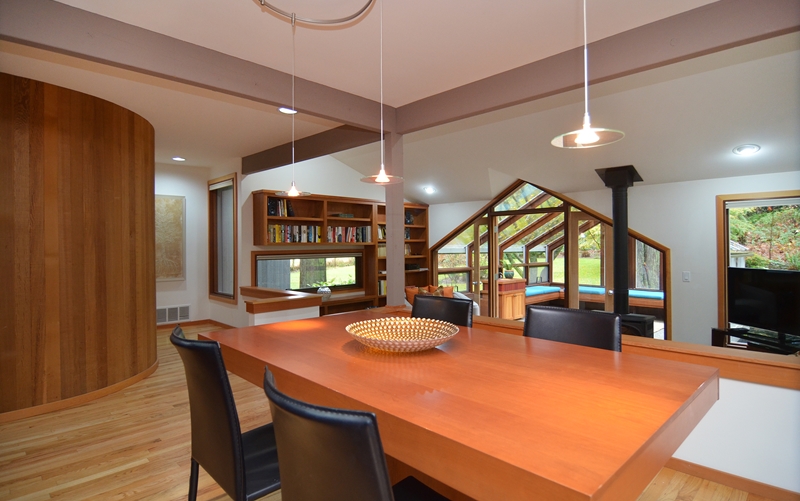 Randy & Jan Mote Testimonial
Spring 2010

Julie Billett is everything one could ask for in a Real Estate professional. She devotedly helped us search for a home that was a good fit both physically as well as monetarily. She kept in touch with us during all phases from search through purchase, and then some.

A good right-hand man is invaluable and Julie has struck gold in the person of Kelly Goodwin. Perchance Julie was not available; we could always count on Kelly to promptly do what needed to be done, whether it was finding an answer to one of our many questions, sending paperwork, or providing us with the names of trades people crucial to the transaction.

Julie handled financial negotiations with great skill. Her knowledge of the real estate market, both past and present was a great asset in this area. Most importantly, we were impressed by her standard of ethics as well as her integrity. Although we always felt she was on our side, we never felt she was out to take advantage of a seller.

We rarely endorse anyone but feel quite enthusiastic recommending Julie Billett.

Randy and Jan Mote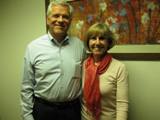 Kloess Testimonial
Julie acted as our realtor in the sale of our house in Bothell. Buying or selling a home is typically a stressful time. Julie made the process as easy and stress free as possible. Besides being an extremely pleasant and positive person, she was very professional, thorough, and efficient every step of the way - from the original market analysis to price our home correctly in the first place to the closing of the sale. She marketed our home well via flyers and the internet, exhibited a great eye in attractively staging our home, and was extremely helpful and knowledgeable in the negotiation process with the ultimate buyer.

John Kloess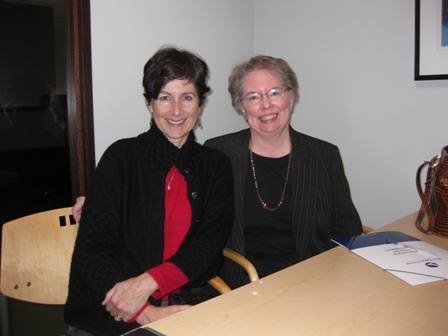 Diann Pheil Testimonial
Dear Julie and Kelly,

I'd say congratulations to us all!

You two have made this experience one to remember with warmth and pleasure. I doubt that I can adequately express how great it was to be in your most capable hands. Congratulations for choosing a career for which you are so perfectly suited!

You did such a great job researching the market and then educating me about the competition and comparables sold. You guided me without pressuring me; you informed and educated me without talking down to me; you respected me; you helped me stage with beautiful furniture and decorative items; you gave me feedback from agents who showed the house, and you SOLD THE HOUSE IN ONE WEEK after it had languished on the market for a full year! And after the sale, you were just as involved--helping me through the inspection and fixes and staying on top of all the details involved in closing the deal. Your professionalism and positive attitudes have been a such a bright spot during this stressful time. I feel so fortunate and grateful to have found you. Thank you, thank you, thank you!

Diann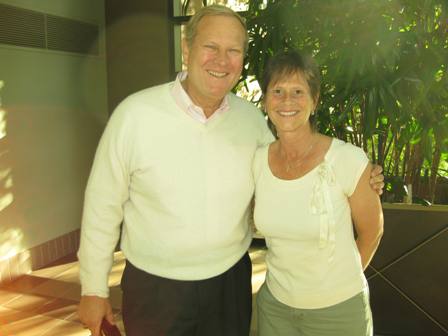 MarKay & Bob Neumann Testimonial
Julie Billett was exactly the agent we needed to sell our house. Julie's professionalism and experience in the real estate market instilled confidence and put us at ease immediately. She was always available for any questons as well as encouragement throughout the entire process.We especially appreciated her expertise in helping us to prepare and stage our house for the maximum appeal. And it all worked! Julie was our guide and advocate from the day we listed the property to the final closing. She made the entire process an exciting adventure.

We cannot recommend Julie highly enough.

MarKay and Bob Neumann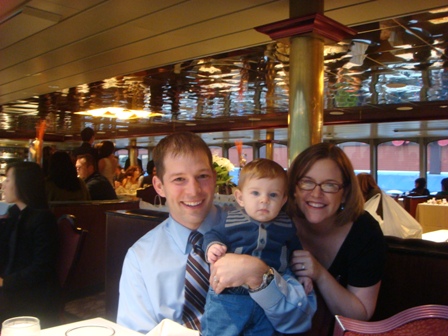 Malmberg Testimonial
Julie and Kelly are incredible stagers - they turned our house into a model home. We were able to sell in 6 days thanks to their diligent effort. Thank you so much for helping our dreams come true!
The Malmberg's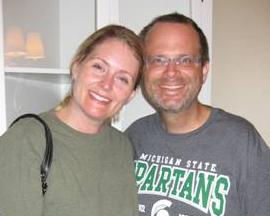 Hanson Testimonial
The service, personal attention, and accessibility I received from Julie Billet and her assistant Kelly was exceptional. Julie's knowledge of the local market and her key contacts in the community greatly contributed to a seamless sale and purchase in a less than ideal market. After meticulously staging my home, Julie worked hard to ensure that I got the best offer for my home and more importantly, the best purchase value for the new one!

Regardless of whether you are buying or selling, I would highly recommend Julie Billet.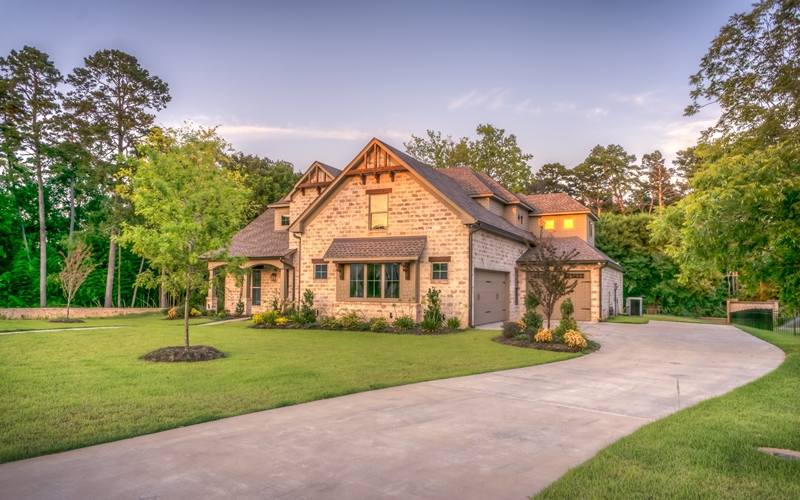 Schneider Testimonial
Julie Billett is a consummate professional who handled the sale of our home with poise under pressure, grace and thoroughness throughout the whole project. From the start of our contract with her, she was diligent and honest in her statements, followed up immediately, did what she said she was going to do and retained amazing professionals to showcase our home so that all of its positive attributes were showcased. She was amazing with other agents and worked to find a family that would benefit from our home's unique style and helped negotiate a price fair to both buyer and seller.

Julie stands out among other agents for her preparation, personality, unflappable poise, willingness to listen and offer constructive comments, commitment to your project, follow through and finally 'the closing'.

We would absolutely use Julie again if we were selling or buying another property.

Bill & Mary Schneider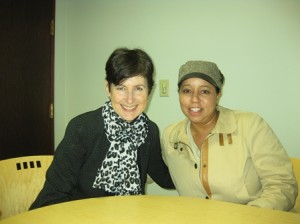 Stephanie Newby Testimonial
The Windermere Northeast Office came highly recommended when I was looking for a real estate company to list our home. Julie Billett was a jewel to work with. Julie is an exceedingly gifted agent with stellar credentials, extensive experience, and an invitingly warm personality! She was very knowledgeable of our neighborhood market, and had genuine concern about what was important to us. Her expertise in creative marketing and staging proved to be just what we needed to get our home noticed, resulting in multiple offers. Julie and her proficient assistant, Kelly, were well organized, and attentive to providing excellent communication throughout the process of selling. I never had to wonder what the market was doing, how our home was showing, or where we were in the closing process. They always kept me abreast of all these details, which I greatly appreciated! I hold in high regard Julie's professional ability, her wisdom, and counsel, but what I truly respect most is her high degree of integrity. I would recommend Julie to anyone seeking a caring, polished real estate professional who not only gets the job done, but gets it done RIGHT. Good work Julie, and Thanks for everything!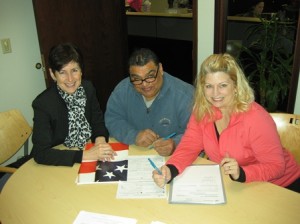 Trujillo Testimonial
To Whom It May Concern:

We are writing to express our pleasure with real estate agent, Julie Billett, who represented us in selling our family home and in addition, in our recent purchase of our new home.

Julie guided us through the entire process of selling, from pricing our home effectively, to guiding us on the signing of the legal documents. She has a wonderful cadre of support personnel, including Kelly who worked so closely with Julie that there was always a seamless transition between the two, and we never felt that we were crossing wires. Her home design stager and photographer were so effective in making our home look inviting both in person and in photographs, that we thought twice about selling.

Julie conducted very thorough research and she marketed tirelessly. We had a steady stream of buyers viewing our home and she was right-on about the price; we received almost a full-price offer within a few short months. Anecdotally, when we finally received our offer, it was snowing and our hill was impassable, so Julie parked and hiked through the woods in the snow in the dark to bring us contracts to sign. What other realtor would be so dedicated?

As buyers, Julie took us from searching for houses to making the offer and closing the deal. It was quite a lengthy negotiation and she stuck with it- the two things, more than even her expertise, that we appreciated about Julie's service, was her positive attitude and integrity. She maintained her sunny disposition and composure throughout both sales even when there was the potential for things to get a little bit frustrating. She also always kept her word about anything that we discussed, without question. We credit Julie with a smooth, stress-free home-buying experience.

Julie is hard-working, savvy, personable and knows the market inside and out. We never could have sold our house in such a tough market, and gotten our dream home without her. To reiterate, we are nothing but pleased with Julie Billett and her expertise and we recommend her to anyone.


Sincerely,




Joe and Cindi Trujillo
Woodinville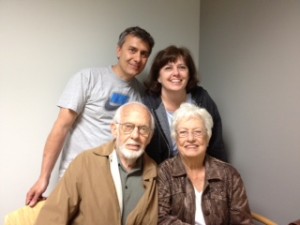 Campbell Testimonial
We highly recommend Julie Billet and her assistant Kelly Goodwin to anyone looking to buy or sell a home in the greater Seattle area. Throughout the sales process: preparing our home to sell, selecting a sales price, staging individual rooms, showing our home, and dealing with many details during the pending sale, Julie and Kelly were always there with sound advice and helping hands. They are extremely knowledgeable, experienced, detail-oriented, and a great pleasure to work with. They developed an amazing flyer and marketed our home effectively. Our home sold very quickly, and Julie and Kelly continued to help us through the process of purchasing a new home and, once again, went above and beyond to make sure everything came together for us. We have appreciated their honestly, professionalism, and responsiveness.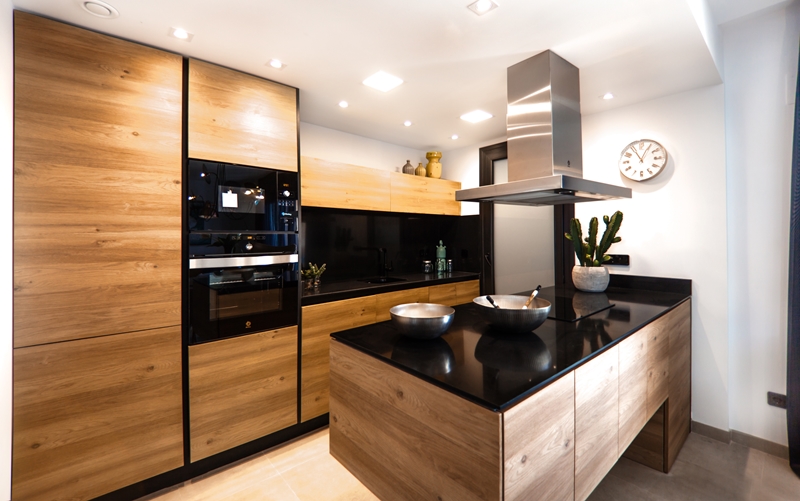 Spinner Testimonial
As first time homebuyers, my husband and I felt overwhelmed until we enlisted Julie Billett as our agent. Julie and Kelly worked tirelessly with us to search through home listings and view homes that fit our criteria, all the while utilizing their expertise to guide us. They were available and willing to answer our questions, find answers for us about home we were interested in, and show us a home at a moments notice! Julie and Kelly walked us through each step of the process, sat with us as we filled out the paperwork, and took the time to explain to us what each step meant towards us getting our home. They walked us through how to make a competitive offer that would stand up against other offers (there were several on the house we wanted). Thanks to their expertise and willingness to help we are now living in our dream home! Something that would not have been possible without their expertise and efforts!

Mark, Meredith and Emery
Snohomish, WA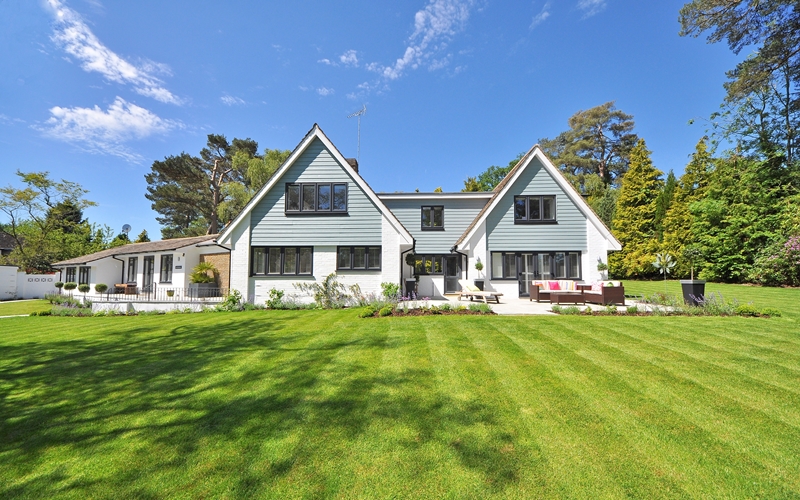 Hanzlick Testimonial
We retained Julie after many months of our house being on the market with another broker.

She had a number of headwinds to overcome including that our listing was stale and we were In a very difficult market with multiple, competitive listings. Prices were falling because other sellers were simply dropping their prices to attract buyers. Buyers sat back and waited as sellers continued their race to the bottom.

Julie helped us avoid most of that dynamic. She located a qualified buyer. She got the house finally sold.

In a dreadful market, we were able to negotiate the price of the offer up from the buyers' original offer without the buyers walking.

Julie takes a proactive approach and does not rely on passive selling activities. She scouts for real buyers and is proactive.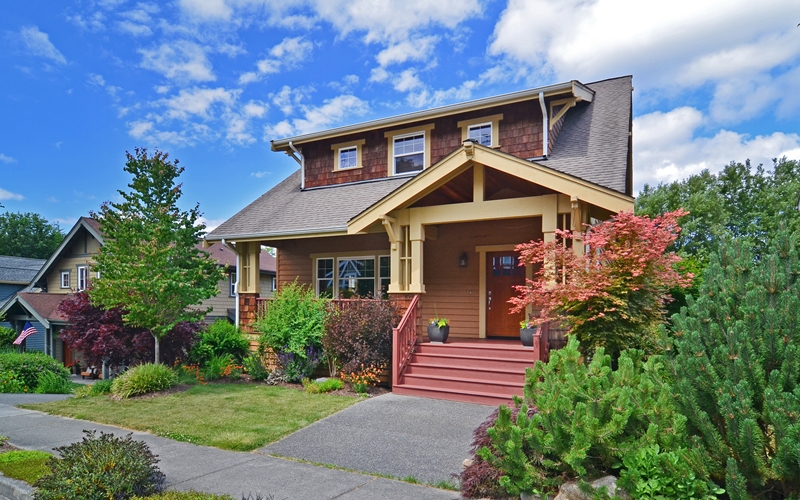 LeBreton Testimonial
Julie has been wonderful to work with on my real estate transactions. Her expertise, honest opinion, and resources all proved to be extremely beneficial in the process. I would definitely utilize her services again and whole-heartedly recommend her to friends.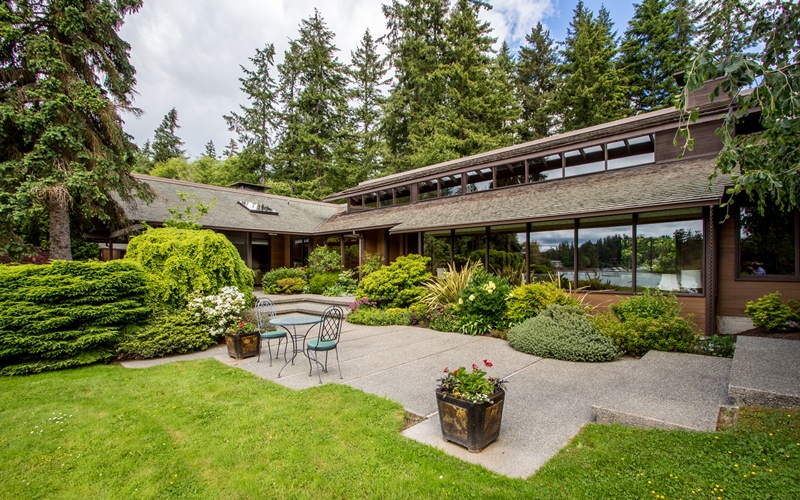 Chaput Testimonial
I've been fortunate enough to work with Julie on several occasions. Not only does she get the results I'm seeking but she makes the entire experience of buying or selling a home less stressful. She's reliable, trustworthy and always delightful to work with!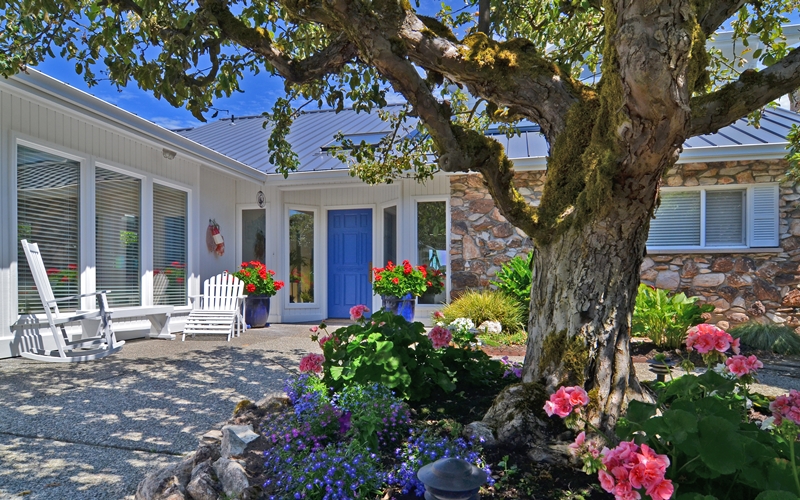 Fedor Testimonial
Julie did a fabulous job with the marketing and selling of our home. Her knowledge of the market and our competion was stellar. She is very respectful of her clients time and using it wisely. She had personally previewed all of the homes that we would be competing with prior to our initial meeting, and had done the analysis of where ours stood compared to those on the market and those that had recently sold.

She gave great advice on the work that needed to be done prior to re-listing, was very helpful in facilitating the work, had great contractors to work with, and staged the home beautifully.

Prior to listing with Julie, our house had been on the market for 5 months. We had a lot of traffic, but no offers and not a lot of advice or feedback from our previous agent. With Julie we had an offer within 12 days and we re-listed in December, not the best time to sell a house.

Julie was great at follow-up and getting things done from listing through closing, and our closing was a difficult one, with the buyers trying to change things up throughout the process, even on the closing date.

I would definitely use Julie's services again and would highly recommend her to anyone who is thinking of selling their home.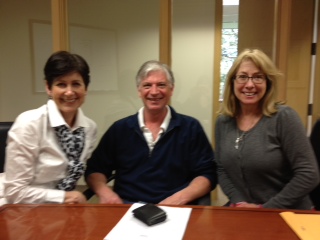 Gemmell Testimonial
Julie took on a technically difficult sales situation, marshaled experts to assist (all of whom delivered too!) and made the transaction happen faster than imaginable. She gets my highest recommendation for gracefully navigating all challenges and keeping everyone involved comfortable and happy. Pick her and you can't go wrong.

Tom
Quigley Testimonial
We have enjoyed the opportunity of working with Julie through the sale of our home for 21 years. With Julie's expertise our sale was handled professionally through every detail from start to close. Through each phase and a notable sharp corner, Julie represents exceptional, timely communication and response. We would highly recommend Julie for your residential sale or search.
Cossey Testimonial
From the first day, Julie handled my short sale with an experienced and calm manner....just what I needed as the months rolled on. Her knowledge of the real estate business, of people and of my goals was impeccable and her patience with my one million questions was impressive! The end result is wonderful....a beautiful home (that she told me was the exact right fit!), a great location (which she also told me I would like!), and a price that fit my budget perfectly. I would HIGHLY recommend Julie to my family, friends and acquaintances!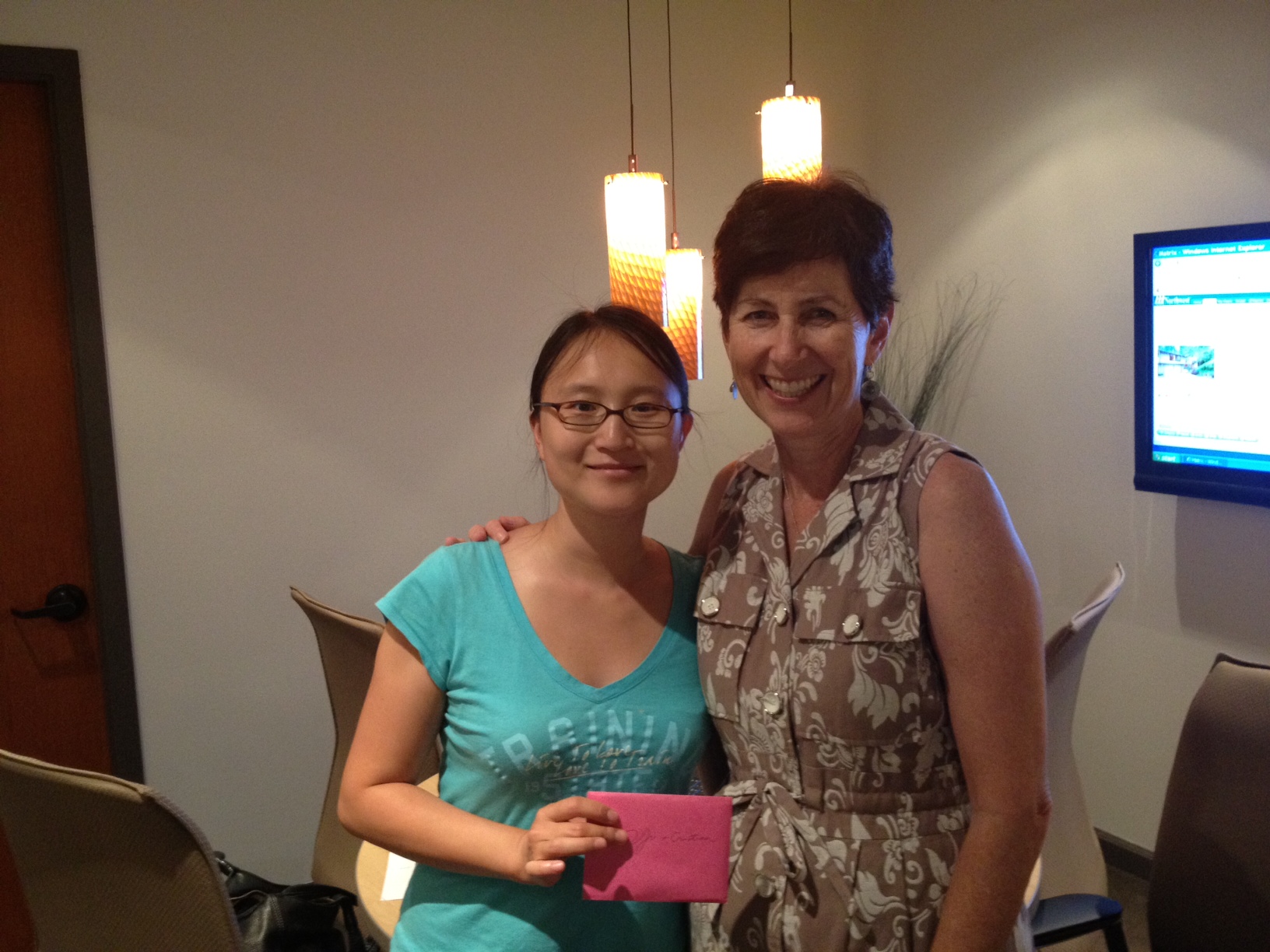 Molina Testimonial
We have worked with Julie on both selling and buying houses on the east side. When we sold our house in 2010, it was a tough seller's market and yet our house was sold within 10 days. Julie staged the house, it looked upscale and just fantastic, she also created impressive high quality marketing brochures for our place, plus running online ads for us. She was also always reachable, patient and addressed our questions and concerns. We recently bought a house with her, and could not be happier with the house. I would definitely recommend Julie.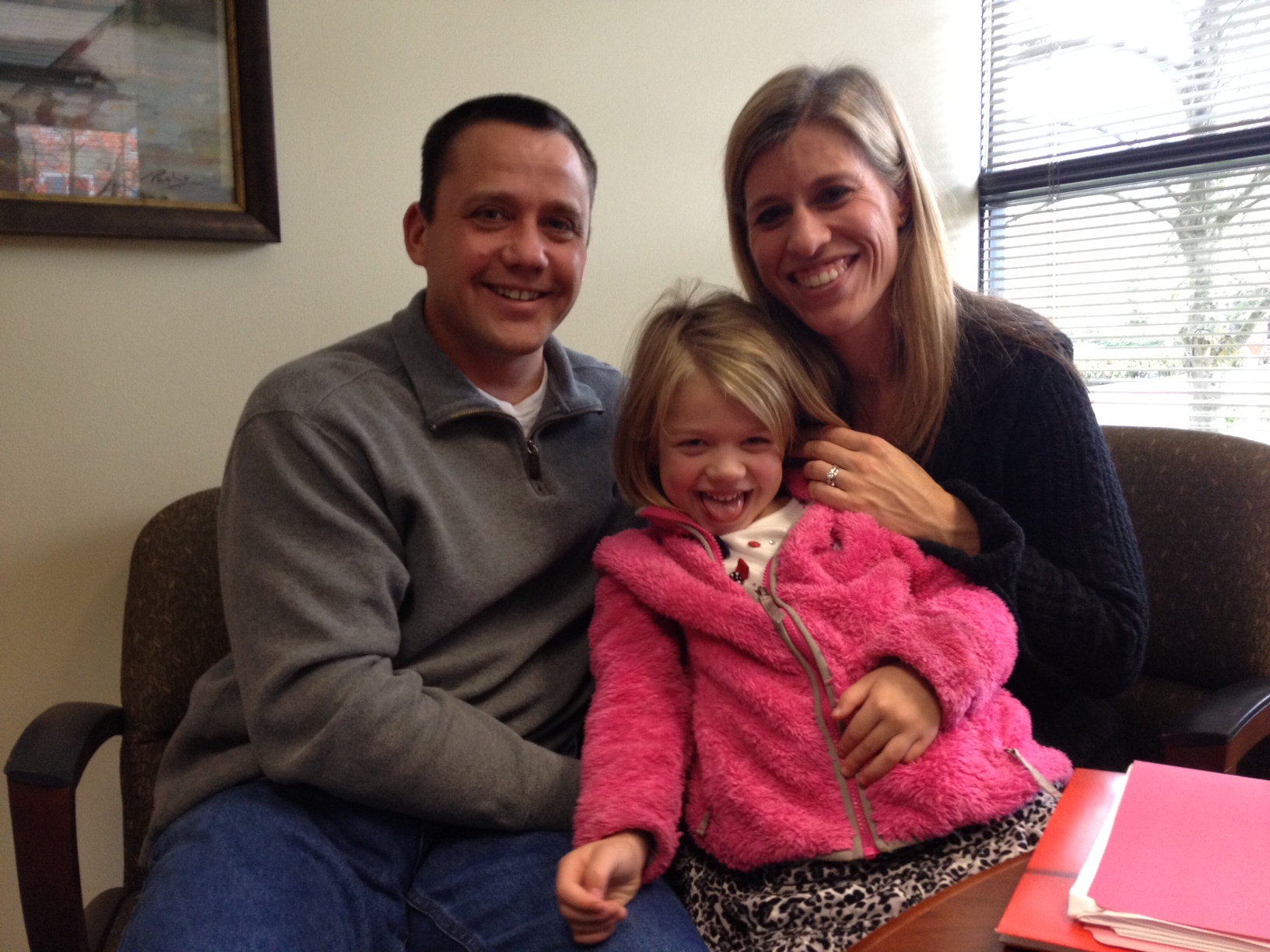 Bryant Testimonial

We just sold our house with Julie and are so appreciative of all she and her terrific assistant Kelly did for us. Julie is well connected with the agents in the Woodinville area, which made a big difference. Julie was always thorough in her follow up and comforting in her reassurance to us. By following through on so many of the details, especially during the inspection process, she really took away our worries. She was also creative in solving a last minute problem for us. We are so grateful for all she did to sell our house in a timely manner as smoothly as possible.

Beth Bryant
Armstrong Testimonial
Julie and Kelly,

Just a note to let you know how much we appreciated all your efforts in getting our home sold in such a timely and professional manner. All the effort you two put into the staging and presentation of our home made a major difference in allowing us to show it in its best light and paid off in getting it sold for us. Your positive and cheerful attitudes made the whole process easier on us as well, and helped us to get through the negotiation process that much more easily. We would highly recommend the Julie/Kelly team to anyone that needs to sell their home.


Greg and Eloise Armstrong



Dan Testimonial
We chose Julie because of her excellent track record with similar homes in our area, great recommendations from other clients and realtors, and Julie's professionalism and warm personality. Julie was a great help in staging our home, marketing it, selling quickly with minimal inconvenience to us, and getting the best price. Julie helped us make tough decisions without feeling pressured. Julie addressed inspection issues in the most cost-effective way, which included quickly lining up a contractor for minor repairs. Julie knew how to keep the sale on track and save us money.
We highly recommend Julie and would definitely choose her again.
Hiatt Testimonial
The experience of selling our home falls into the category of fixing our car or tackling major repair projects around the house. It is too easy for me to think that I can save a little money by doing it myself. We certainly had advice from all corners suggesting that we do everything from handling the sale with the help of an attorney to posting on Craigslist. We chose to work with Julie.
What Julie brought to the table was knowledge and professionalism. She knew the market extremely well, was very good at staging our home for presentation and saved money as well as headaches by representing us through the dreaded "inspection" process. She listened and incorporated all of our thoughts and concerns into the sales process. Thanks to her expertise, we were able to sell our rental condominium for more than we anticipated and sold our home quickly before the market slowed for autumn.
We appreciate all that she has done for us. We didn't lose 5 minutes of sleep through what could have been a very stressful time.
Thanks for everything Julie! We couldn't be happier.
Longmuir Testimonial
Julie and Kelly were a pleasure to work with right from the beginning. They had good suggestions for improvements to do before we listed our house, then they did a fabulous job of staging, and finally they produced a great photo shoot and promotion on the website. With their sound advice, we went on the market at the right price. We got a full-price offer quickly, and they handled all the sale negotiations smoothly--even bringing us the closing papers to sign at a Harborview hospital room. Julie and Kelly are both so honest, enthusiastic, straight forward, and professional--you won't find better people to work with.
Sincerely,
Nancy and David Longmuir
Jarvis Testimonial
Julie Billett of Windermere Real Estate, NE, is the best! She is extremely professional and has a very warm and friendly personality putting everyone at ease! We found her competent, honest and helpful and we would recommend her unconditionally to anyone interested in buying or selling a home.

Cherry and Terry Jarvis
Woodinville, WA
Somogyi Testimonial
Julie and her team were marvelous. After one year with a different broker, lots of expenses, and zero results, Julie took over and produced a buyer within weeks. She managed the sale process with creativity, integrity, incredible detail, and unparalleled personal attention. We would engage her again anytime and wholeheartedly recommend her to anyone looking for a fantastic real estate representative !
Linnerooth Testimonial
Julie Billett is a bright star in the real estate industry. I was fortunate to have co-listed a home with Julie and got to witness first hand the professionalism and friendliness that has made Julie Billett one of the top agents in Seattle.
Simonson Testimonial
My husband & I knew within 30 minutes of meeting Julie that we wanted to work with her on the sale of our home. She was very attentive to our opinion and genuinely interested in our lives & decisions.

She had a can-do outlook and immediately set us to task in preparing our house for sale. She provided us with suggestions, options, and more important, fantastic resources like carpet cleaning, window cleaning, detail work & more.

She made herself available whenever it was convenient for us, always prompt and ready to work.

The staging and pictures of our home were beautiful. The amount of showings generated was astonishing with several offers above our asking price in only 4 days on market.

The whole experience was excellent! I would strongly suggest working with Julie if you have the opportunity. She will take great care of you!

Sincerely,

Russell & Michelle Simonson Bellevue WA